Restaurant and Bars
Restaurant
Looking out on to the Aegean blue, the Gaia Royal Hotel restaurant offers all main meals throughout the day, from early morning till late at night, with the option of both indoor or outdoor seating.
A delicious American-style breakfast buffet is created daily from select, fresh local products. Aromatic and rich in variety, it offers a wide range of taste choices to start your day right.
At lunchtime, hot and cold dishes, appetizers and salads, cheeses, fruits and desserts make for delicious choices in a colorful, aromatic, gastronomical symphony for all guests.
Dinner at the Gaia Royal, on the veranda or inside the restaurant, offers masterfully cooked meals inspired by both the local and international cuisines. Culinary theme nights are hosted twice a week, with delicious dishes from two of perhaps the world's most appealing cuisines, Greek and Italian.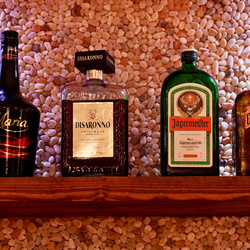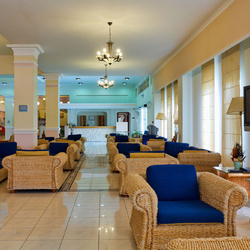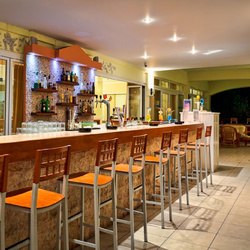 Bar
The hotel bar is located in the main lounge for relaxing while taking in a bit of television or taking advantage of the Internet. Here you will find aperitifs and other alcoholic beverages, juices, coffees and soft drinks. A relaxing and refreshing spot for any hour of the day or night.
Pool Bar
Vibrant and constantly brimming with activity, the hotel's two pool bars are adjacent to the pools and offer guests a wide range of alcoholic and soft drink options in addition to snacks from the morning till the evening.